When randomly chatting with Andrew, he came with an interesting article called Acorn – the open source precision farming rover .
All that concept is pretty interesting, but the main question here is how they achieved such a navigation precision in the field?
This is being achieved through the differential GPS (DGPS) known as the base station, which is set up on a precisely known location.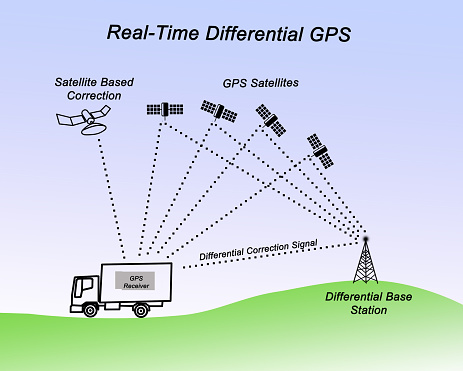 The base station receiver then calculates its position based on satellite signals and compares this location to the known location. The difference is applied to the GPS data recorded by the roving GPS receiver. Awesome concept, isn't it?